Caregivers report gains in cognition, communication with Epidiolex
Treatment is highly purified CBD that's approved for Dravet, LGS syndromes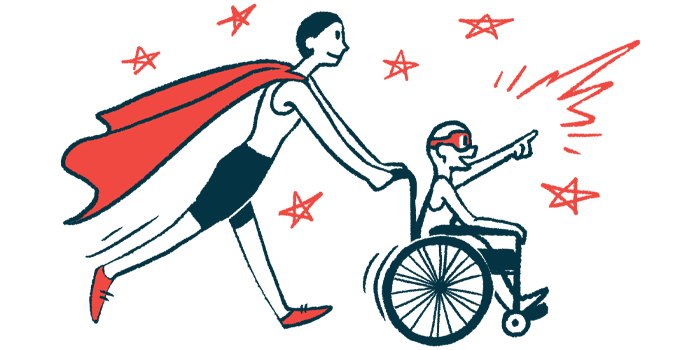 Epidiolex (cannabidiol) reduces the frequency of seizures for most people with Dravet syndrome and also leads to gains in cognitive function, communication, and behavior for many patients, according to a study based on interviews with caregivers.
"Caregivers' Perspectives on the Impact of Cannabidiol (CBD) Treatment for Dravet and Lennox-Gastaut Syndromes: A Multinational Qualitative Study," was published in the Journal of Child Neurology. The study was funded by GW Pharmaceuticals, now a part of Jazz Pharmaceuticals, which markets Epidiolex. In Europe, it is called Epidyolex.
Epidiolex is a highly purified version of cannabidiol, better known as CBD, a compound derived from the cannabis plant. It's approved to help control seizures in people with Dravet syndrome or Lennox-Gastaut syndrome (LGS), another disorder marked by seizures that begin early in childhood.
Its approvals were based mainly on data that showed it can reduce the frequency of seizures. Since the medication became available, there have been anecdotal reports that it may benefit other areas, such as mobility or communication. To learn more about these possible effects, researchers led by scientists at Jazz interviewed caregivers of patients who tried it.
The scientists interviewed 21 caregivers — 14 caregivers for people with Dravet syndrome, and seven for LGS. Most were mothers and almost half said they'd stopped working full time to care for their child.
Most (12 for Dravet, four for LGS) believed their child's seizures had gotten less bad since starting Epidiolex, though a few said the improvement only lasted a few months. Most said Epidiolex reduced the frequency of seizures. Some said the seizures that did happen were generally shorter and less severe with the therapy.
Caregivers report diminished symptoms with Epidiolex
Along with improvements in seizures, 10 Dravet caregivers said Epidiolex appeared to have improved their child's cognitive function.
"In the past, if he was going to do a puzzle, he may only do two or three pieces; now, he will complete the whole thing, so he definitely can focus on a task for more of an extended period of time," said the caregiver of a 9-year-old with Dravet syndrome.
"She just seems to be aware of what's going on around her a lot more, and is able to reach for things, and lift her arms up to ask to be picked up and is just more cognitively aware of what she wants," said the caregiver of an 8-year-old with Lennox-Gastaut syndrome.
Just over half the Dravet caregivers said the therapy led to improvements in the child's communication skills and ability to interact with others.
"I think a year after taking [Epidiolex], we were fishing one day, and I turned around and I said, 'Buddy, I love you.' He goes, 'I love you.' Hadn't heard that in [three] years. So amazing," said the caregiver of a 9-year-old.
Several Dravet caregivers said their child's mobility had improved with Epidiolex.
"He's just stronger and more stable," said the caregiver of an 11-year-old. "The fact that again he [learned] how to swim, that was so huge, that was such a big deal. His coordination just got a little better."
Behavioral changes were reported by a handful of caregivers. Most said their child had become calmer since starting treatment. Two said their child had had more meltdowns and difficulty getting calm since starting therapy, though the researchers noted it wasn't clear in these cases if these differences were caused by treatment or other factors in the patients' lives.
Other improvements, like better sleep and appetite, were reported by a few caregivers.
Improvements in daily life with treatment
These changes in symptoms led to noticeable improvements in day-to-day life for many patients. Caregivers reported their children seemed more comfortable and could engage with school and other activities better.
"I would definitely say it's improved his quality of life, definitely … it's allowing him to develop and grow," said the caregiver of a 6-year-old Dravet patient.
"I think he just was able to become more coordinated … you could see things just connecting that we didn't have before. Then also just having more seizure stability we were able to try more things. It opened a whole world of not being afraid to try something. I think he also felt more confident in himself," said an 11-year-old's caregiver.
These changes often improved life for the patient and the families, with less familial stress and more opportunities for activities like traveling.
"We're sleeping better as a family, because we put her down, we know that if we stay up another hour then our sleep cycle isn't interrupted by an evening seizure," said the caregiver of a teenager with Dravet syndrome. Another caregiver of an 8-year-old said, "The cognitive and speech effects along with the reduction in seizure length all are very helpful for the family."
Researchers noted this was a small study that mainly included people in the U.S., so further quantitative research is needed to evaluate how common these types of improvements are.