Lisuride Shows Promise as Dravet Syndrome Treatment, Zebrafish Study Suggests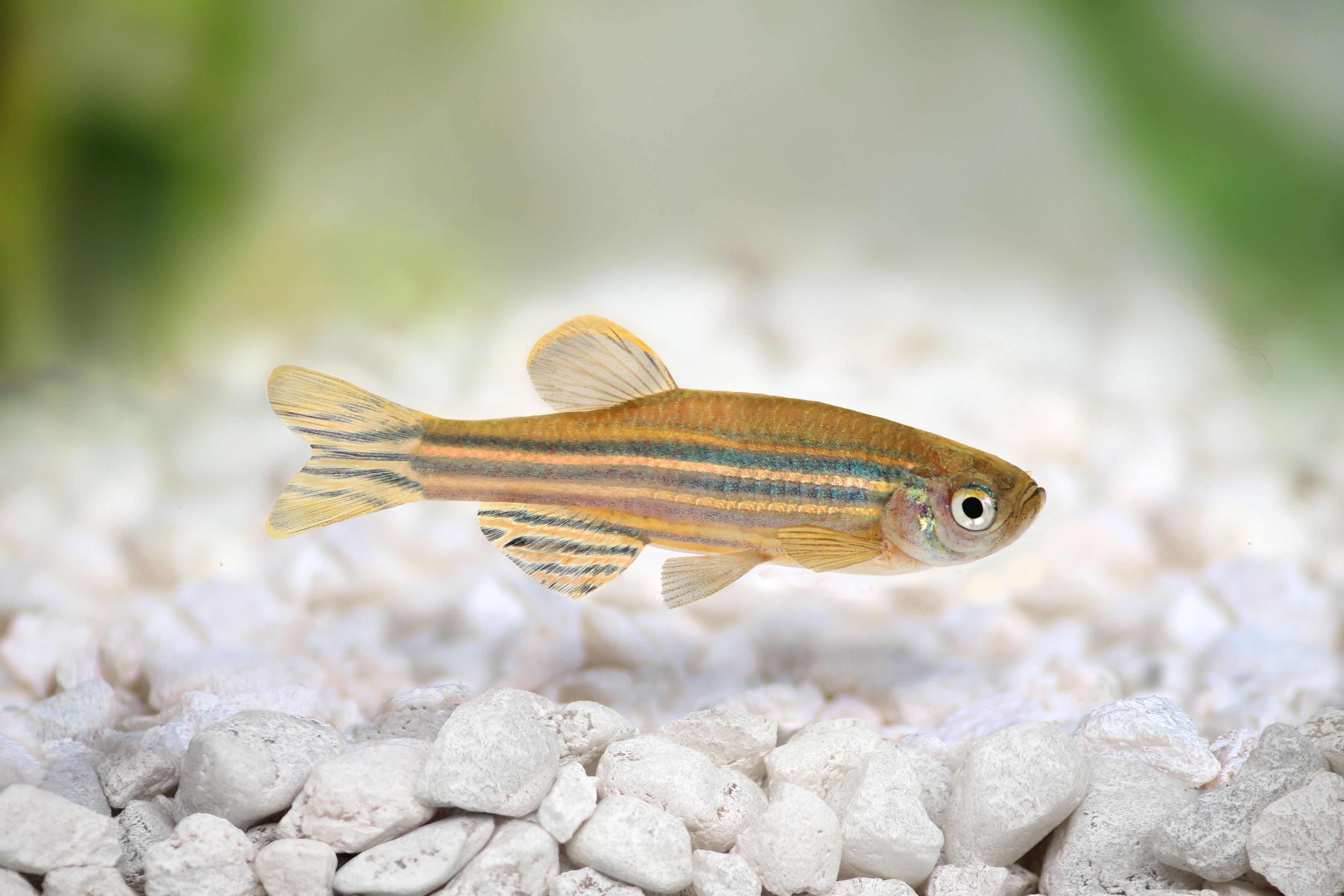 Lisuride, an antiparkinson medicine with demonstrated anti-seizure effects, was able to stop epileptic activity in a model of convulsant Dravet syndrome zebrafish, researchers report.
The study with that finding, "Drug repurposing for Dravet syndrome in scn1Lab−/− mutant zebrafish," was published in Epilepsia.
Dravet syndrome is considered one of the most pharmacoresistant epilepsy syndromes (generally defined as the failure of a patient's seizures to respond to at least two anti-epileptic medications) and is associated with a high unmet medical need. Importantly, low-dose fenfluramine (an appetite suppressant) added to patients' anti-epileptic drug regimen recently has been found highly effective to reduce seizure frequency during the treatment period.
Zebrafish is an animal model that can mimic a large variety of human diseases. For example, fenfluramine can effectively inihibit seizure activity in a zebrafish model of Dravet syndrome.
As such, "they are well fitted to function as discovery platforms for drug repurposing testing, for example, in the search for new therapeutic candidates to treat [Dravet syndrome] patients and possibly other drug-resistant epilepsies," researchers wrote.
Recent studies have used a zebrafish model of Dravet syndrome to reveal the role of pharmacologic modulation of the serotonin (5-HT) system in treating drug-resistant seizures. Serotonin is a chemical known as a neurotransmitter (used to transmit messages between nerve cells). It plays a key role in the central nervous system (CNS) and the body's function in general.
"With the aim to bring novel therapeutics to the market together with reducing the costs associated with traditional de novo drug development, many efforts are underway to repurpose existing drugs," researchers wrote.
As such, investigators from the University of Leuven in Belgium, preformed a literature search on already marketed medicines that could affect the serotonin system.
They found three compounds that filled these criteria: rizatriptan (a headache medicine, brand name Maxalt), lisuride (antiparkinson medicine, brand names Dopergin, Proclacam, and Revanil) and efavirenz (an anti-HIV medicine, brand name Sustiva, among others).
They then investigated the feasibility of repurposing the above-mentioned marketed medicines as anti-epileptic drugs, particularly in difficult-to-treat epilepsy conditions like Dravet syndrome.
Using a zebrafish disease model that exhibits seizures early in life and is resistant to anti-epileptic drugs due to a genetic mutation, scientists showed that lisuride decreased seizure activity, as measured by the animals' locomotor activity and brain electrophysiological recordings. Of all compounds, lisuride had the most pronounced inhibitory effect on the epileptiform activity displayed by the zebrafish model of Dravet syndrome.
They then examined if the same occurred when seizures were chemically induced after giving pentylenetetrazol (a compound that induces seizures) and ethyl ketopentenoate (which induces treatment-resistant epileptic seizures) to zebrafish without epilepsy.
Surprisingly, lisuride had no effect on chemically induced seizure models. Efavirenz significantly reduced seizure activity in both genetic and chemical models, in contrast to rizatriptan, which did not decrease locomotor activity,  but exhibited anti-seizure activity in the chemical models.
In the chemically-induced models, only efavirenz showed an inhibitory effect on the animals' brain activity.
"[Efavirenz] was active in all models, whereas [lisuride] was selectively active in the zebrafish [Dravet syndrome] model. Mainly, a poor response was observed to [rizatriptan]. Taken together, our preclinical results show that [lisuride] could be a potential candidate for [Dravet syndrome] treatment," researchers wrote.
"[Efavirenz] was also active in the [ethyl ketopentenoate] model, characterized by a high level of treatment resistance, and hence these data are potentially important for future treatment of drug-resistant epilepsy," they concluded.