Epilepsy Genetic Screening Program Can Speed Up Diagnosis of SCN1A-related Diseases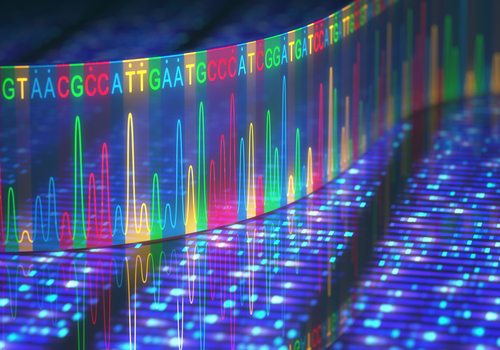 A no-cost genetic screening program, sponsored by Stoke Therapeutics, helped speed up molecular diagnosis of SCN1A-related diseases, including Dravet syndrome, by four years in children suspected of having genetic epilepsy, a study shows.
Notably, clinical data from most of the children with SCN1A-related disorders suggested a future clinical diagnosis of genetic epilepsy with febrile seizures plus (GEFS+) or Dravet syndrome.
These findings support the implementation of such a genetic screening program to allow early molecular diagnosis and intervention in these patient populations, which are key to achieve better outcomes.
The study's results were presented in a scientific poster, "Reducing the Time To Diagnosis And Increasing The Detection Of Individuals With Scn1a-Related Disease Through A No-Cost, Sponsored Epilepsy Genetic Testing Program," at the American Epilepsy Society 2020 Virtual Annual Meeting, held Dec. 4–8.
Damaging mutations in the SCN1A gene are the most common genetic cause of  GEFS+, a wide spectrum of seizure conditions ranging from mild febrile seizures — a convulsion caused by a spike in body temperature — to the most severe Dravet syndrome. Less frequently, these mutations are also associated with the development of other epileptic disorders within the group of early-infantile epileptic encephalopathy.
Disease-causing SCN1A mutations result in the production of a non-functional sodium channel called NaV1.1., impairing the transmission of electric signals throughout the brain, ultimately leading to seizures.
Dravet syndrome is also characterized by a range of neurological symptoms including developmental delay, cognitive impairment, autism spectrum disorders, and problems in movement coordination.
"As precision medicine therapies emerge, rapid and early molecular diagnosis is vital to enable early intervention, before disease has progressed, to ensure transformative outcomes in patients with SCN1A-related disorders," the researchers wrote.
However, a previous study had shown that between 2011 and 2015, patients' mean age at molecular diagnosis of SCN1A-related diseases was 6.2 years, highlighting an urgent need for improved diagnostic approaches.
To enable earlier diagnoses, Stoke launched a no-cost, targeted epilepsy genetic screening program for children suspected of having genetic epilepsy.
Conducted in collaboration with Invitae and Encoded Therapeutics, the program used next generation sequencing (NGS) focused on a pre-selected panel of 186 epilepsy-related genes. NGS is a powerful genetics method that can identify mutations in several genes simultaneously.
Eligible children had a single, unprovoked seizure and were up to 4 years of age in the first screening period (from February 2019 to January 2020) and up to 8 years of age in the second (January to June 2020).
Participants' clinical data regarding seizure type, family history, language delay, and motor disturbances were also provided by their physicians.
Results showed that out of the 6,874 children tested, 152 (2.2%) had a positive molecular diagnosis of SCN1A-related diseases at a mean age of 23 months (nearly two years old). These patients had their first seizure at a mean of 9.8 months of age.
Most of these children had generalized seizures (76.3%) — those starting at both sides of the brain — and febrile seizures (65.8%), with nearly one-third having focal seizures — those starting at a single area or side of the brain.
Motor disturbances were present in about 30% of them, while 15% showed language delays. Nine children (6%) had a family history of epilepsy.
Based on these data, the team hypothesized that most of the children found to carry disease-causing SCN1A mutations will likely have a clinical diagnosis of GEFS+ or Dravet syndrome.
These findings highlighted that a no-cost, targeted epilepsy gene panel testing program increased the detection of children with SCN1A-related disorders and led to a "substantial decrease in the average age at molecular diagnosis from over 6 years of age in 2015 to under 2 years of age as of June 2020," the researchers wrote.
"Our understanding of the diagnosis, progression and effects of Dravet syndrome continues to expand and everything we are learning reinforces the urgent need for a medicine that treats the underlying cause of the disease," Barry Ticho, MD, PhD, Stoke's chief medical officer, said in a press release.
Stoke is currently evaluating the safety and effectiveness of STK-001, its investigational therapy for Dravet syndrome, in the Phase 1/2a MONARCH trial (NCT04442295). The study is still enrolling children and adolescents with Dravet at several sites across the U.S.; more information on contacts and locations can be found here.