Fintepla Reduces Seizures Across All Ages in Dravet, Data Show
About 50% of patients in the study reduced or quit other anitseizure therapies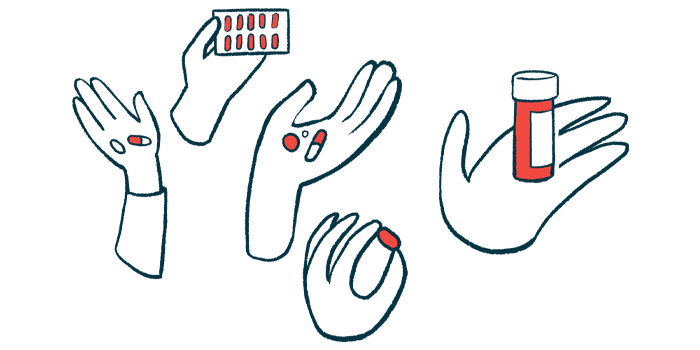 More than 70% of Dravet syndrome (DS) patients demonstrated a reduction in seizure frequency of at least 50% while treated with Fintepla (fenfluramine) as an add-on therapy for up to one year, according to an analysis of real-world data.
The antiseizure response to this medication was similar in children, adolescents, and adults.
About 50% of patients across all age groups discontinued or reduced the dose of an antiseizure medication while receiving Fintepla, which was an important finding because some antiseizure medications may contribute to cognitive impairment, the researchers noted.
The real-world analysis was published in the journal Epilepsia Open in the study "An examination of the efficacy and safety of fenfluramine in adults, children, and adolescents with Dravet syndrome in a real-world practice setting: A report from the Fenfluramine European Early Access Program."
Fintepla, by Zogenix, is an oral medication approved for Dravet syndrome that is prescribed with other antiseizure therapies to reduce the frequency of seizures.
Clinical trials and open-label extension studies supporting the therapy's approval, which enrolled patients whose seizures were not controlled with their current antiseizure medication, demonstrated a significant reduction in seizure frequency.
Not all Dravet patients, however, had access to or were eligible to participate in these clinical trials. The European Medicines Agency allowed an early access program (EAP) for Fintepla to treat those with debilitating illnesses before marketing approval.
The study and its results
Scientists at Zogenix, with academic researchers across Europe, analyzed Dravet patients treated in the EAP.
A total of 149 patients were enrolled, including 63 under 6 years old, 62 between 6 to 17, and 24 adults. Almost all (97%) carried mutations in the SCN1A gene, which causes most cases of Dravet.
Nearly all participants were treated with three or more antiseizure medications in combination with Fintepla, more than half with Diacomit (stiripentol), and 13 with Epidiolex (cannabidiol).
Overall, more than half of Dravet patients experienced a marked decrease in the monthly convulsive seizure frequency (MCSF), defined as a greater than 75% reduction.
After three months of treatment, 62% of children under 6 showed more than a 75% reduction in MCSF. In those between 6 and 17 years, 53% experienced more than 75% MCSF reduction, while 50% of adults showed that same response rate.
The response was sustained for one year, with 55% of children under 6, 46% of those between 6 and 17, and 80% of adults demonstrating an MCSF drop of more than 75%.
In the group also treated with Diacomit, 73% had more than a 50% reduction in seizure frequency compared with 84% in those not treated with Diacomit. A greater than 75% response rate was achieved in 54% of Diacomit cotreated patients and 60% of those not treated with Diacomit.
In the participants who also received Epidiolex, 11 of the 13 (85%) showed a greater than 50% seizure frequency reduction, and four (31%) achieved a higher than 75% response rate.
As an indirect indicator of efficacy, 51% reduced their dose or discontinued another antiseizure medication after beginning Fintepla. A similar finding was seen across all age groups.
"This observation may be important for patients with DS because some of the [antiseizure medications] used in its treatment may contribute to cognitive dysfunction," the researchers wrote. "Reducing doses or eliminating the drugs from the treatment regimens may have a positive influence on long-term cognitive function and in reducing the possibility of drug-drug interactions."
Overall, 61.5% of participants were rated as "much improved" or "very much improved" by their physician, which was considered a clinically meaningful improvement. This occurred in 69.8% of children under 6, 55.8% of those between 6 and 17, and 54.1% of adults.
A total of 47% of patients experienced one or more adverse events (AEs), with loss of appetite and sleepiness being the most commonly reported in more than 10% of individuals. These AEs were similar in those receiving Diacomit and/or Epidiolex compared with those who were not receiving these medications.
Echocardiogram assessments of heart function, regularly performed in all patients according to regulatory recommendations, revealed no incidence of heart valve problems or high blood pressure in the blood vessels that supply the lungs. No cases of sudden death were reported due to epilepsy or other premature mortality causes.
"The magnitude, consistency, and durability of response to [Fintepla] for the treatment of seizures associated with DS were similar in patients with DS regardless of age group," the authors wrote. "Benefits observed in the phase 3 program carry over when the product is used in real-world clinical practice."
"These data demonstrate that the effects of [Fintepla] when used to treat adult patients with DS were virtually identical to those observed in the younger patient groups," the authors added.